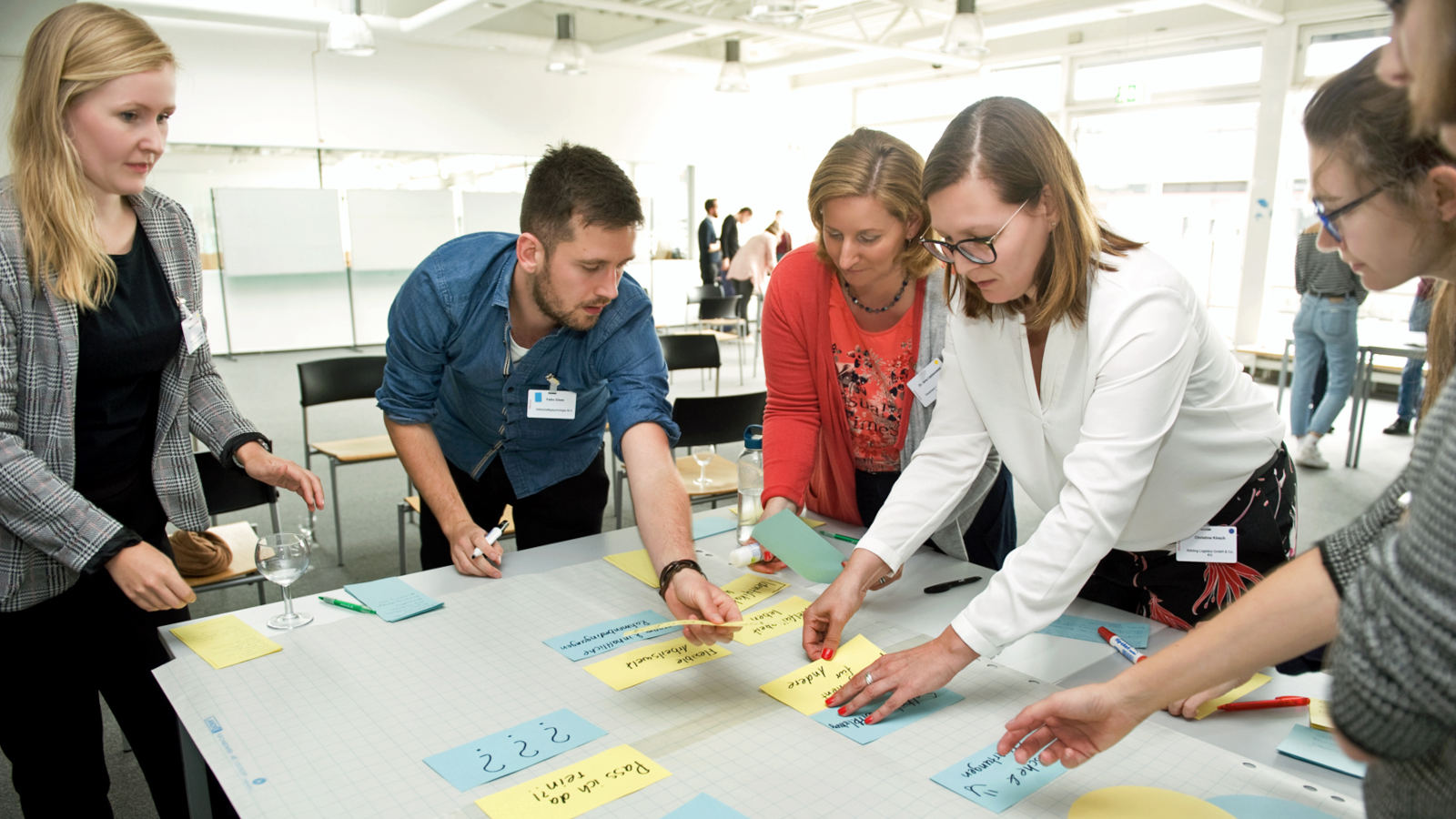 ProMentes Mentoring Program Connects Students and Working World
The ProMentes mentoring program supports students on their way into the job market.
After graduation, the job search begins. Good advice is invaluable at this point. From people with experience in the world of work, for example. ProMentes is the University of Bremen's career-oriented mentoring program. Managers from business, culture, and administration advise and support students and graduates who are about to enter professional life as mentors for ten months. Up2date. spoke with a student and her two mentors about the program.
Afia Nsiah is currently writing her master's thesis. She is in her 6th semester of the Public Health - Health Promotion and Prevention degree at the University of Bremen. The job application phase will soon begin, and with it a time when it is important to be well informed and prepared. Afia Nsiah is particularly interested in the field of occupational health management, a topic that is coming into focus in more and more companies. "The longer I spent dealing with this and the closer I got to my thesis, more and more topic-specific questions came up, as well as considerations about starting a career that couldn't be answered with textbooks alone." What questions are those? It's useful to know what a potential boss is looking for in a job interview, for example. "But other questions are also interesting to me, for example, how is digital media used in health promotion?"
Different Perspectives
Afia Nsiah is therefore taking part in the ProMentes program at the University of Bremen. She regularly meets with her mentors Maren Müller and Dr. Andreas Sablotny, who are responsible for occupational health management at Mercedes-Benz AG in the Health & Safety Department, among other things. Two mentors at once? That tends to be the exception. But it's also nice, as both bring different points of view to the table. "I'm glad to be able to ask my mentors for advice, especially at this stage," the student says happily. She finds it interesting that she is gaining insight into the health management of a large corporation like Mercedes-Benz. "It's exciting that it is such a large company, but even more exciting for me are the people who work there." ProMentes is a unique opportunity for her to "learn from the wealth of experience of her mentors." The regular meetings with the other mentees and mentors are also great opportunities to exchange ideas and take away new impulses.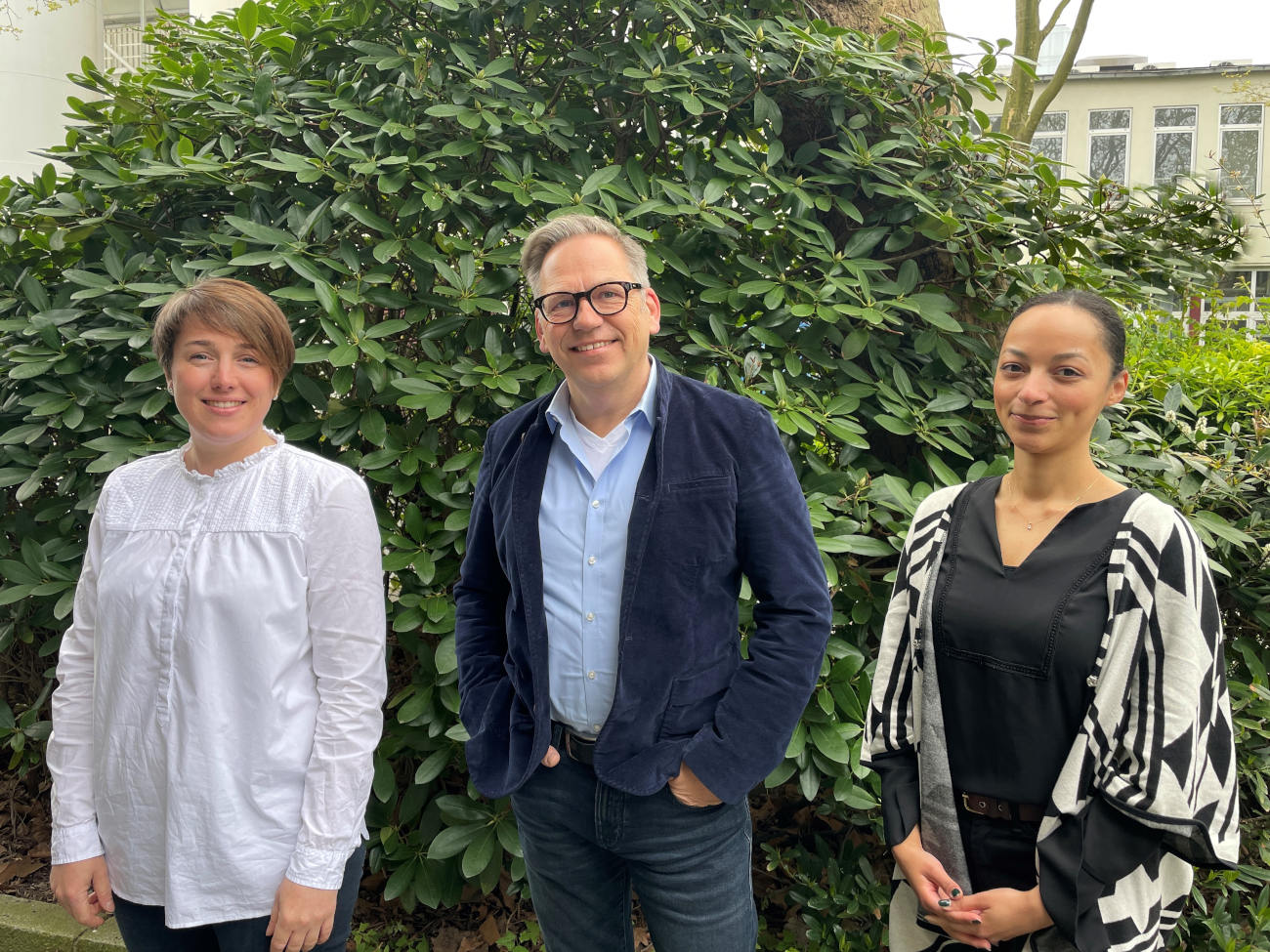 ProMentes: A Success Story
That is precisely the goal of ProMentes: to make it easier for students to start their careers, to put companies in touch with qualified and motivated young professionals, and to establish and develop connections as well as networks between students at the University of Bremen and companies in the region. In September, ProMentes will enter its twelfth round. It's a success story: 300 tandems have already completed the program since its launch. Almost all mentees have entered the workforce, and some have decided to pursue further studies or a dissertation. A total of 24 managers are currently supporting students and graduates from a wide range of courses, from German studies to industrial engineering.
Sharing a Wealth of Experience with Young People
What attracted mentor Dr. Andreas Sablotny, Head of Medical Services, and mentor Maren Müller, Health Manager at Mercedes-Benz, to the task? "We want to pass on our experiences to young people who are highly motivated and at the beginning of their careers," says Sablotny. After all, he knows that the transition between university and professional life can be quite bumpy. Of course, everyone has to have their own experiences, but with the right preparation, things often work out better, plus the "reality shock" after leaving university can also be somewhat mitigated.
What Matters in Professional Life?
What is really important in professional life? "This question cannot be answered in a general way," says mentor Maren Müller. However, she often finds focus to be a great challenge for newcomers to the profession: "You don't have to be able to do everything at the beginning, but you should use your personal competencies adequately."
Managers and Students Benefit
The commitment is not a one-way street, however. After all, the experienced managers also benefit. "It's a change of perspective," emphasizes the mentoring team. "By working with our mentee, we can put ourselves in the graduate's shoes and get a much better understanding of the younger generation's thinking and expectations." So, the mentoring program is absolutely enriching for both sides. "It makes us reflect on our own work. That pushes us forward." In any case, the ProMentes program has motivated Afia Nsiah to work in corporate health management after graduation. At the same time, she remains in a position of flexibility and is eager to see where her path will take her.
More information
Further information is available on the website.