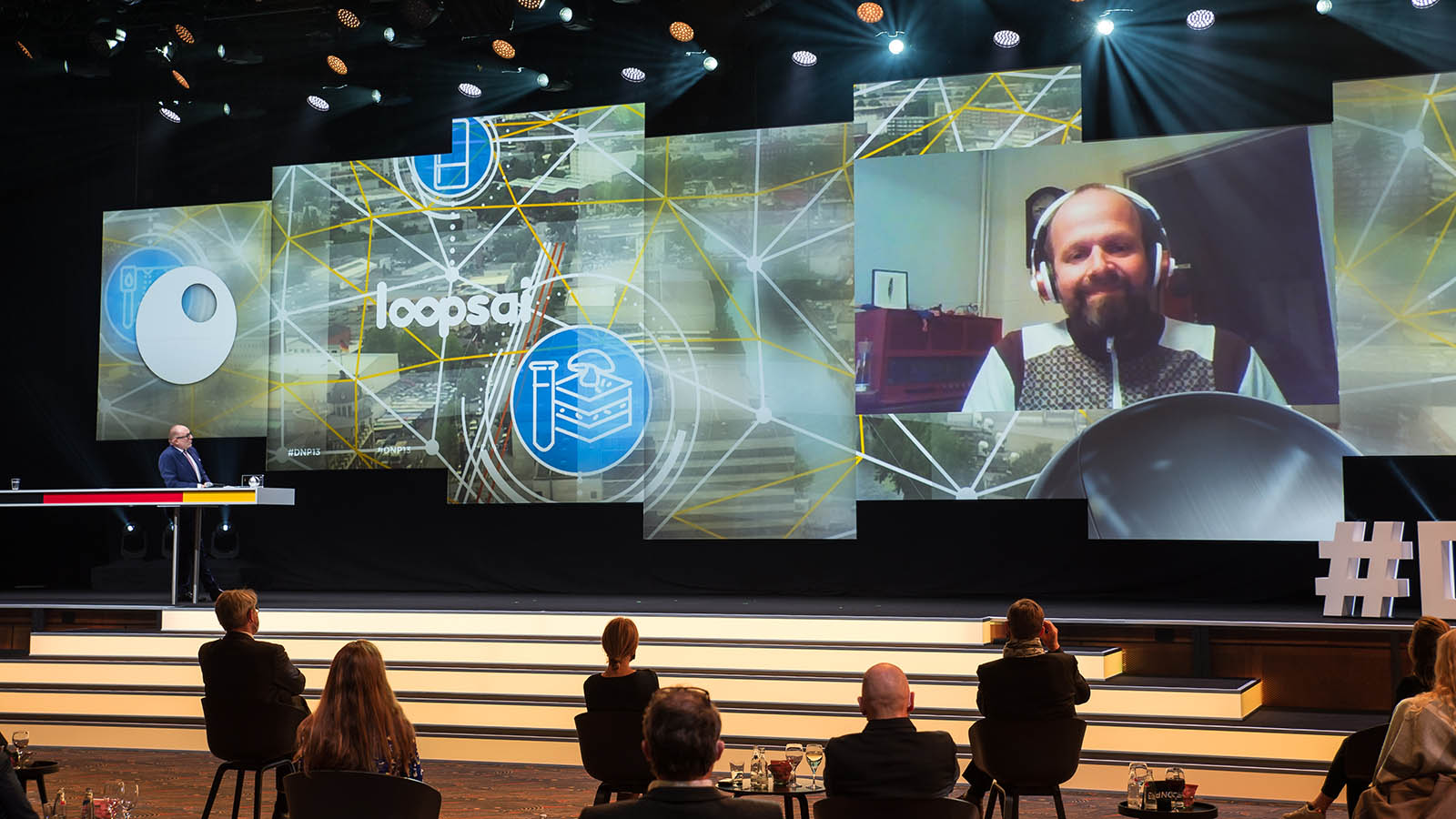 "Thank You to Everyone Who Voted for Us!"
University scientist Thorsten Kluß and his loopsai team have won the German Sustainability Award in the research category.
It went as planned: it was possible to vote online for loopsai, a project in which the scientist Thorsten Kluß is involved, to win the German Sustainability Award until November 9. The project deals with sustainable management using artificial intelligence. The good news was received on the evening of December 4: Kluß was digitally connected to the award ceremony and loopsai had succeeded in winning the research category. What does the prize mean for Kluß and his team? We found out.
Mr. Kluß, many famous people have won the German Sustainability Award. Alongside loopsai, well-known people from the fields of art and politics, such as Elton John and Ursula von der Leyen, were honored. What went through your head when you were suddenly digitally connected to the event in Düsseldorf? You weren't aware of your success right until the very end. That's part of the organizers' concept.
"I was so pleased that we won. And the same applies to the rest of my team. I was impressed by the entirety of the award ceremony. So many interesting projects focusing on sustainability were presented.
What does the award mean to you?
The great thing about it is the recognition. And that on many levels: Firstly, the people's prize. Nationally, we made it into the final with three teams after having been chosen from a total of 80 participants from research, municipalities, the economy, engineering sciences, and several other fields. An official online voting system then decided on who won the prize. Up2date. also advertised it. It's amazing that we got the most votes. Thank you to everyone who voted for us!
Another great aspect of the award is that we were able to take part in an idea competition – a so-called "makeathon" – held by the German Sustainability Award last summer. The networking with people from so many differing areas, such as science, companies, or cultural institutions was extremely rewarding. And that is actually how idea came about.
Can you give us a short explanation of your project?
It is often the case that valuable materials are thrown away during the production and processing of foodstuffs. With loopsai, we want to change that and enable a cycle in which each material can be used further. Using the intelligent open-source loopsai software, we want to make the concept accessible online.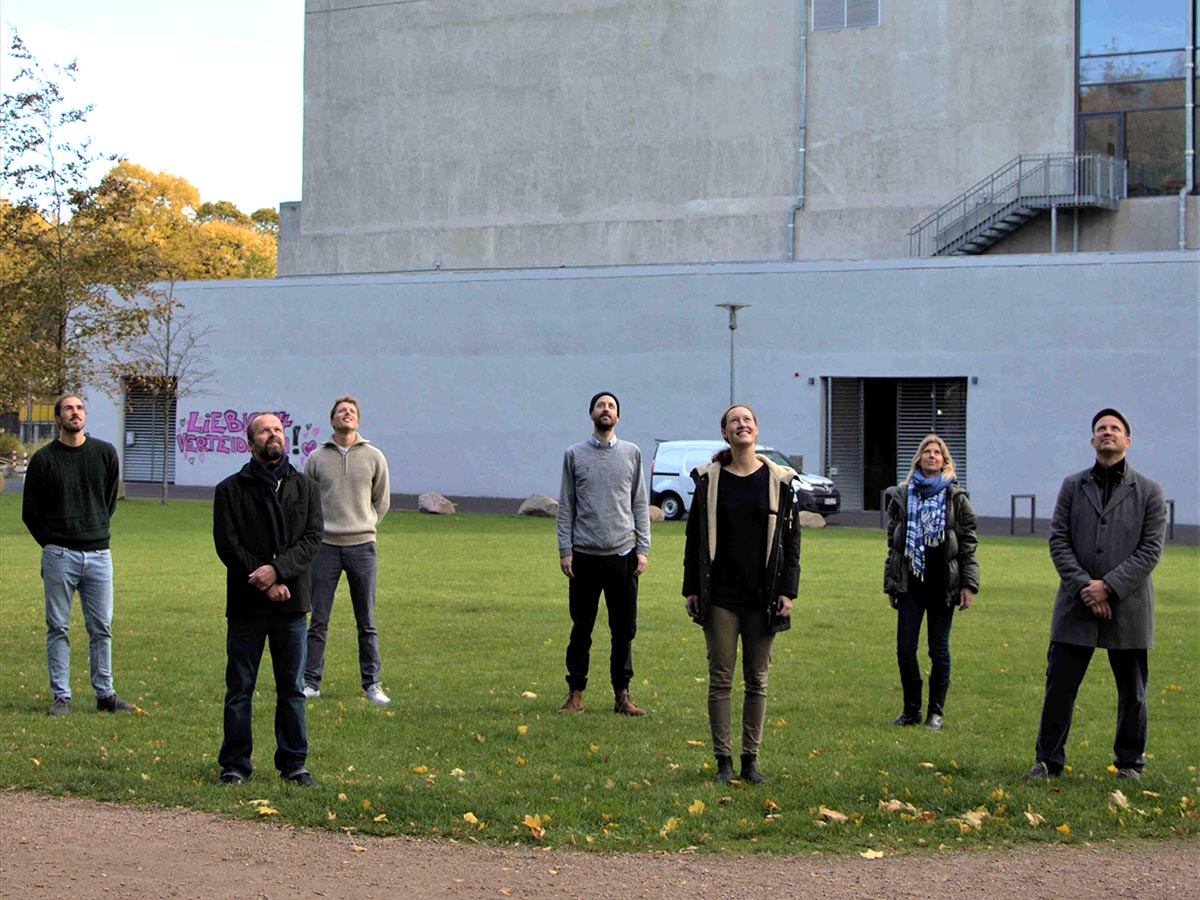 What are the next steps in the project?
We're right in the middle of it all and will continue to work on it. We are already testing the loopsai software in the development phase at an urban farm that works on the principle of closed-loop management. We also want to collect all the data required for AI there. With regard to this, we've rented a bunker in Hamburg-Wilhelmsburg to grow edible mushrooms. Bunkers offer a great deal of space and are ideal to cultivate mushrooms that require little light in a large area. We want to use the coffee grounds from our partner Teikei Kaffee as a culture medium. The mushrooms will be sold in the region and their remains – put plainly, their roots – will provide the nutritional basis for insects, which in turn are valuable protein sources. The parts that the insects do not use can be implemented at a biogas plant to create methane, which can be used for heating or cooking. Then, only high-quality fertilizer remains and that can be used for the cultivation of plants.
There were two other projects nominated in the research category – one of them was from Bremerhaven and proposed a way to add more green space to cities. The other one dealt with the decomposition of chemical remains so that they can be recycled. Do you have contact to them?
It's actually quite unfitting to allow such innovative projects working on sustainability to compete with each other. They are all valuable. And that is why we decided to work together and profit from each other. We had already met each other before the award ceremony. We want to keep doing so and hope to create synergetic effects. It would be great if we could then present our joint results at the next Sustainability Day in 2021.
You can watch a video about the loopsai video here (in German only).
This film was made for 3sat's scientific show nano (in German only).
You can find the press release from the German Sustainability Award here (in German only).
Project website (in German only).
loopsai partners:
TEIKEI - Community Supported Coffee