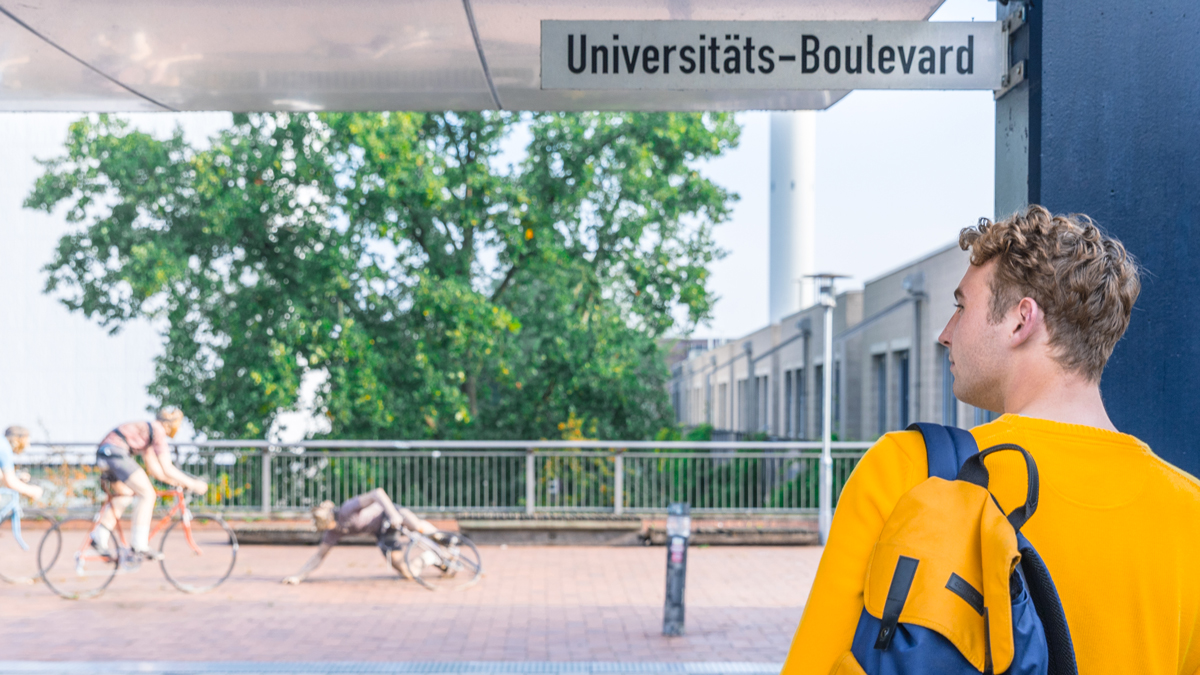 Your Path to a Teacher Education Degree at the University of Bremen
You want to become a teacher? Info events from the Student Advisory Service can help you to find your way in the university jungle.
Regardless of whether your decision to study teacher education stands or if you're still undecided – the study advisors from the University of Bremen can help. Several virtual info events for prospective students will take place this spring. Kickoff is at 3 p.m. on March 15.
Teacher educations degrees are very popular at the University of Bremen: Nearly 15 percent of all students are preparing themselves to become teachers. You can train to become a primary school teacher or for grammar schools and "Oberschule" schools. Furthermore, teacher education for inclusive and vocational schools is offered. Thus, the range of courses is broad and it's not that easy to keep an overview.
In order to make sure that you find your way, the Central Student Advisory Service (ZSB) is offering several virtual info events for prospective studies this spring.
During said events, study advisor Katrin Brünjes will explain how the teacher education degrees at the University of Bremen are structured and will be able to answer any questions you may have. Many people interested in studying want to know if there are obligatory classes, how much practical work is involved, and how many pedagogy classes are included in a teacher education degree, for example.
Which Subjects Can You Choose?
"We will specifically talk about which subjects you can choose and how they can be combined. And as many teaching subjects have restricted admission, we will talk about the restrictions," explains Brünjes. She means the numerus clausus (NC), which is surrounded by many myths. You can find out what the NC actually is and what NC limits mean for you at the info event.
If you're interested in studying teacher education, these events will provide you will all the important information so that you can decide and plan your studies. "Afterwards, prospective students can also use our other services – for example by chatting to our student guides. They are students of various subjects who are happy to answer questions and include those interested in their dax-to.day lives whilst studying," says Brünjes. The Central Student Advisory Service additionally offers individual study orientation consultations.
Where Is Information Available?
If you want to take a look online, Katrin Brünjes recommends the virtual campus. Here you find a great deal of videos with which you can digitally discover the campus – this includes a campus tour, an overview of relevant contact persons, and an explanatory video for how to apply to the university. You can find the important teacher education information here. From June 21 to 25, a virtual information week will be held where you can expect answers to all of the questions surrounding studying.
How to Reach the Central Student Advisory Service:
The study advisors from the ZSB can be reached by phone (+49 421 218-61160) between 9 a.m. and 12 p.m. on Mondays, Tuesdays, and Thursdays. Their email address is zsb@uni-bremen.de.
A great deal of study orientation information can be found on their website. An online consultation service was also set up recently.