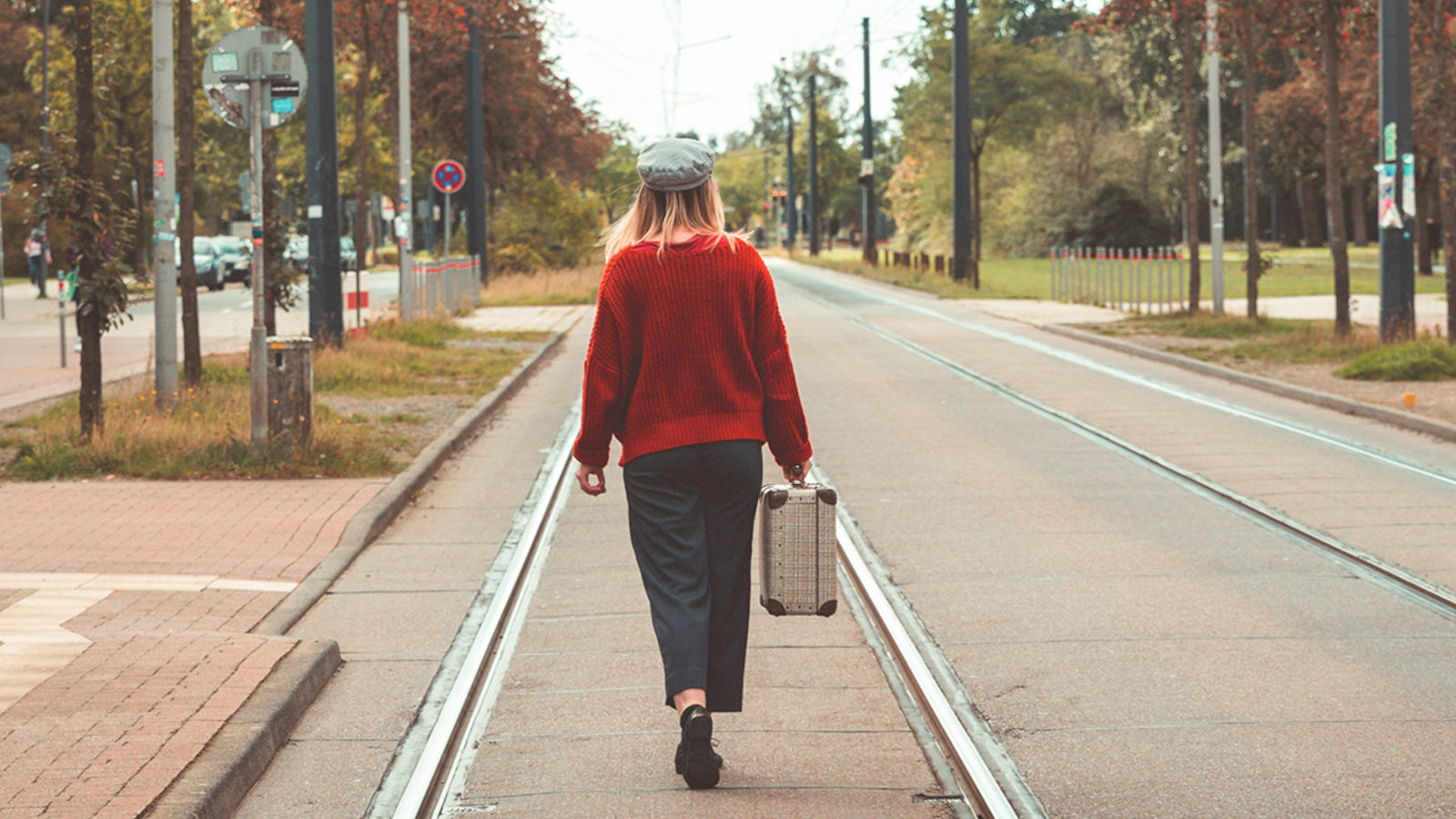 Semester Abroad: the World is Your Oyster
Would you like to study or do an internship abroad? You can find out more at a digital trade fair from November 21 to 25, 2022.
Stays abroad during your studies are always valuable. They allow you to expand your knowledge of foreign languages and provide an experience that can benefit you enormously – both personally and in your future professional life. In some degree courses, a semester abroad is in fact mandatory. But all other study programs also welcome stays abroad and give you recommendations as to which semester is best suited.
Key Preparation Period of 12 to 18 Months
At the outset, you have to decide what you want to do abroad and where: a degree course or an internship, an international summer school or a language course. Take Paul, for example, who wanted to spend a semester abroad: "With a wide range of university locations to choose from, I focused on the courses on offer at the university and on life there – from living expenses to travel options. In the end, I went to the Technical University of Tallinn, to beautiful Estonia." In Mira's case, Istanbul was the city of choice right away: "I am very interested in the melting pot of different cultures there. So I was thrilled when I received my appointment from Bilgi University." Luca decided to do an internship abroad at a large company in Norway: "I improved my proficiency in English and gained practical experience."
All-Around Support by the University of Bremen
The International Office can provide you with everything you need to know. Here you will find initial information and reports from students who have already spent time abroad. In the various faculties, support is provided by Erasmus or Internationalization representatives, who also co-decide on accreditation of stays abroad. The Language Centre is at your disposal with advice and a self-learning center for your linguistic preparation.
Global Exchange Places on Offer
Exchange with partner universities of the university is particularly easy – and also financially supported – as part of the ERASMUS program or the university alliance YUFE (Young Universities for the Future of Europe). However, if you have a particular university in mind, you can also organize a place yourself as a so-called free mover. Just ask the International Office or the ERASMUS representative in your department what is possible.
Information Event – Studies and Internships Abroad: November 21 to 25, 2022
If you want to spend time abroad, the International Office's digital university fair is just the thing for you. In more than 15 information sessions, all topics relevant to you are covered: from an introduction to the funding programs, to the Erasmus application, the organization of an internship abroad, and the presentation of subject-specific exchange opportunities. Information about the program can be found on the website of the University of Bremen
Helpful Links
University Partnerships Outside the EU
Ersti Magazine
This text was published in the "Ersti magazine". As a first-semester student, you will receive helpful tips for starting your studies and the current semester. Find out directly from students at the University of Bremen where they like to learn on campus, what their day-to-day studies look like, and what activities they are involved in. The magazine is available as a printed edition on campus and can be downloaded online as a PDF (in German only).