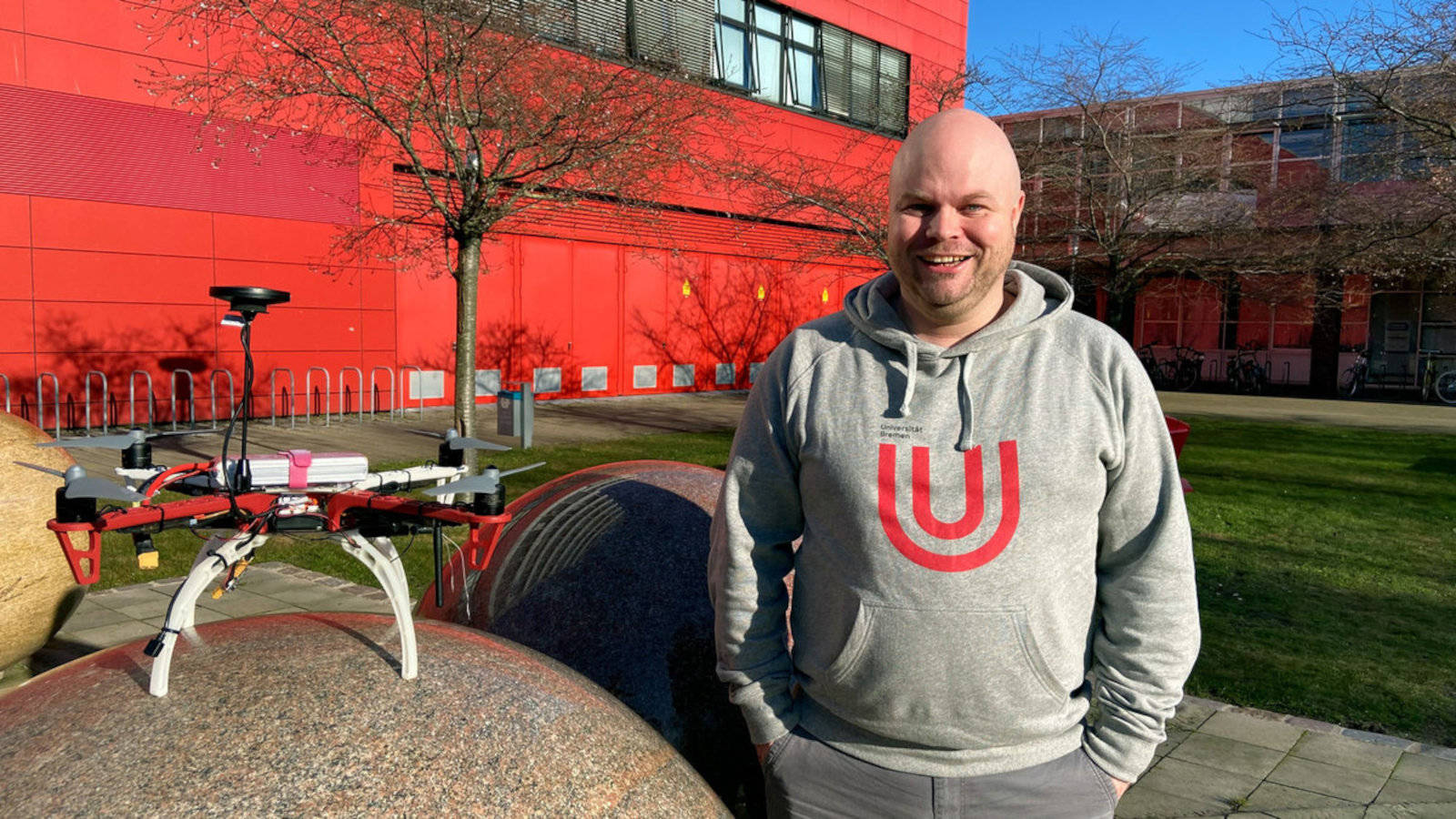 Training at the University: Becoming an IT Specialist
Swen Rengers talks about training to become an IT specialist in his second apprenticeship year.
At the age of 42, Swen Rengers has already had the chance to try out his skills in a few different areas of work. These include an apprenticeship as an office manager, working in IT at the Universum Bremen, and a couple of years in the German armed forces. He then developed a passion for computer science. That's why Rengers decided to train as an IT specialist with a focus on system integration, which he has been doing for two years now in Faculty 3 for Mathematics and Computer Science at the University of Bremen. In an interview, he explains what the apprenticeship is like and why he chose the university as his employer.
What does a typical working day look like for you?
I don't really have a typical workday. Since trainees are allowed to work in a wide range of working groups right from the start of the apprenticeship, our tasks vary greatly depending on the project. This can cover everything from traditional IT support, consulting on the selection of IT equipment, and doing small to medium-sized jobs for the working groups in the facilities. For me, for example, last year was about setting up and testing various drone systems. This ranged from planning and procurement to the first test flight. As part of the Autonomous Driving project, I accompanied the research assistants to Chemnitz for a week-long test campaign with several vehicles, where I recorded the test drives with a video drone.
What do you like most about your training?
First and foremost I like dealing with my colleagues and my instructors. The atmosphere is very friendly, and, as a trainee, you always have several people you can go to in the event of a problem. Working in the different working groups is varied and exciting. You are not seen as a source of cheap labor, but contribute to important research work. No two days are the same, and it never gets boring.
Who would you recommend training at the University of Bremen to, and why?
To anyone who enjoys IT but who is also willing to think outside the box. You should be open-minded and interested – like in getting involved in groups and being a team player. Working with people from all over the world means that many meetings are held in English. So you should at least have good basic knowledge. It goes without saying that working in the public sector also has its advantages. For example, you have standard working hours, a collectively agreed apprenticeship salary, and good chances of being taken on.
Training at the University of Bremen
Might Computer Science be something for you too? You can apply at the end of August for an apprenticeship start in August or September 2024. In addition to the specialist IT course, the University of Bremen offers many other training courses – for example, as a chemistry or biology laboratory assistant, carpenter, electronics technician, or specialist for media and information services. You can find more information about training courses and how to apply on the University of Bremen website(in German only).